Rigaku: A foremost manufacturer
of X-ray analysis instruments
Website
Product Information
A wide variety of Rigaku magnetic fluid seals
Rigaku's magnetic fluid seals are offered in 12 series, with a lineup of 72 models. Also, in terms of subcategories according to magnetic fluid types, water cooling mechanism, shaft processing types, etc., the number of product types amounts to 711. Please check the list of products by group below for their specifications.
List of products by group
Explanation of standard product model designation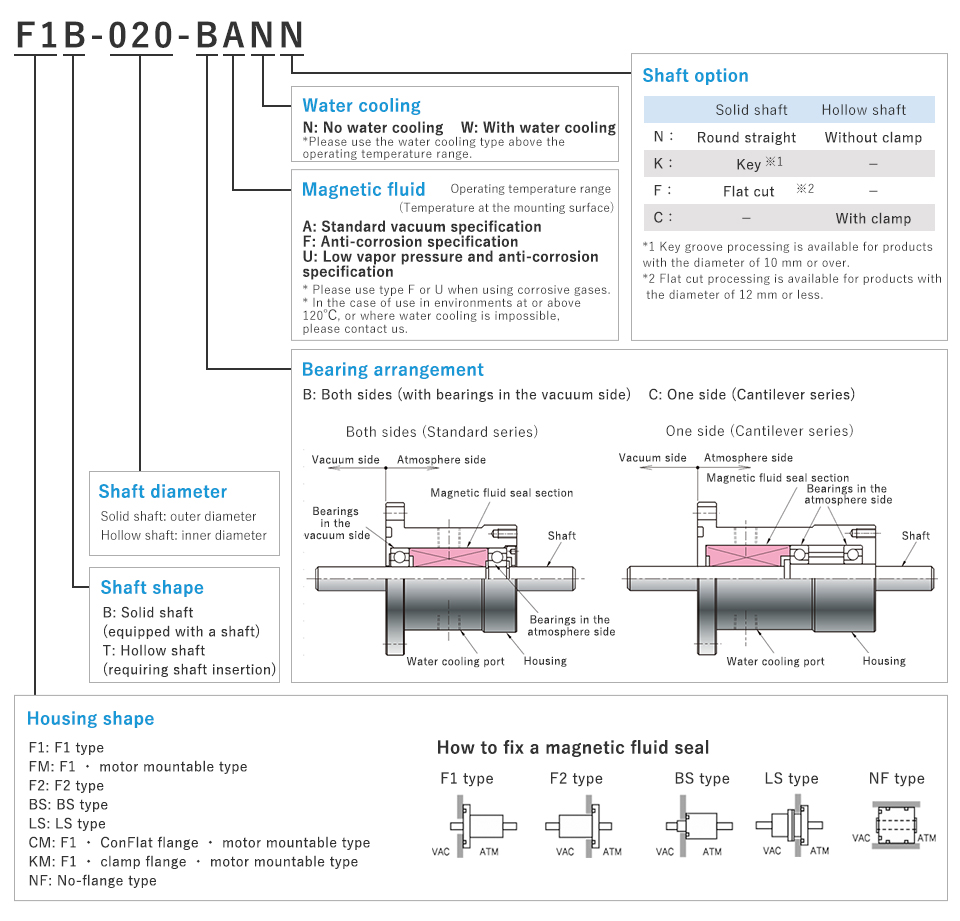 Simple motor mounting
We provide magnetic fluid seal units which allow mounting of a motor and a magnetic fluid seal on the same axis. As the magnetic fluid seal case has already been processed with tap holes for mounting a motor, motor connection is easy. Please see the reference drawing for details.
Also, we can sell a set of motor, motor mount and coupling. Please utilize this set product to reduce your equipment design / manufacture workloads and space.
Reference drawing for motor mounting