Rigaku: A foremost manufacturer
of X-ray analysis instruments
Website
Single crystal pulling equipment
Excellent magnetic field resistance
When pulling up crystal ingots exceeding φ300mm, a powerful magnetic field such as the MCZ method and the cusped magnetic field method is required. Therefore, the magnetic fluid seal used in this application must not be affected by the magnetic field. Rigaku's unique magnetic fluid seal structure, which has a strong resistance to magnetic field, satisfies this absolute condition because it has been proven effective in pulling up of φ400mm ingots at the SSi laboratory.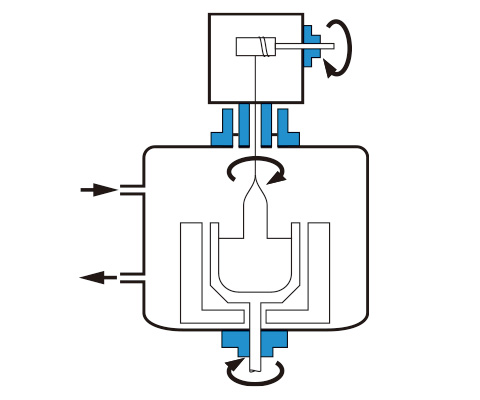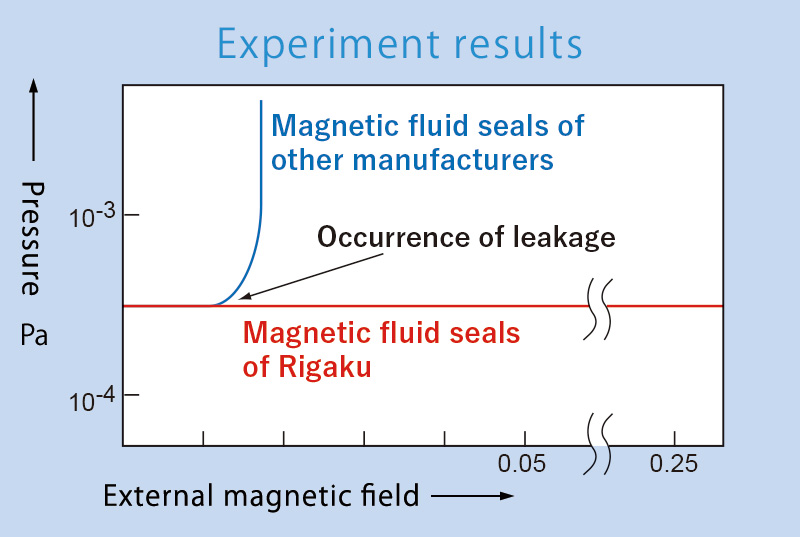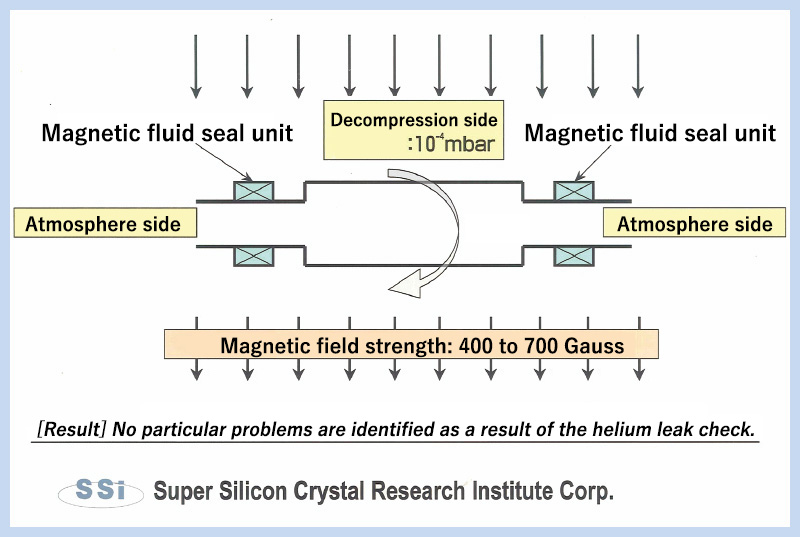 Magnetic fluid seals suitable for single crystal pulling equipment
For the use in single crystal pulling equipment, we recommend you use the standard series, NFT-B and F1T-B, which allows incorporation only of the seal function to your shaft.
Also, we have experiences in making magnetic fluid seals which can support a crucible and a hoisting system for high-precision rotation.
Please pay attention to the operating temperature range, the gases to use, etc. when you select the seal.
If the standard type does not meet your need, please tell us the required shape, the required load conditions, etc. from here. Our sales department will contact you to offer a proposal.